E3Z
Датчики общего назначения в компактном пластиковом корпусе
См. также лазерный датчик E3Z для обеспечения большей точности и большего расстояния
Компактный корпус и мощный светодиод обеспечивают превосходное сочетание функциональности и компактности.
Исполнения IP67 и IP69k для максимальной защиты в условиях повышенной влажности
Тщательное экранирование для достижения наивысшей помехоустойчивости (ЭМС)
Жесткий корпус из полибутилентерефталата (PBT) для повышенной механической прочности
Характеристики и информация для заказа
| Продукт | Shape | Sensing method | Sensing distance | Sensing distance (min.) | Setting method | Connection method | Cable length | Output type | Operation mode | IO-Link baud rate | Response time | Material housing | Thread size | Width | Height | Depth | Type of light | Spot size | Power supply voltage | Features | Description |
| --- | --- | --- | --- | --- | --- | --- | --- | --- | --- | --- | --- | --- | --- | --- | --- | --- | --- | --- | --- | --- | --- |
| | Cuboid | Diffuse reflective | 100 mm | 5 mm | Manual adjustment | Cable | 2 m | NPN | Dark-ON, Light-ON | | 1 ms | PBT | Other | 10.8 mm | 31 mm | 20 mm | Infrared light | | 12-24 V | Wide beam | Photoelectric sensor, diffuse, 100 mm, DC, 3-wire, NPN, 2 m cable (requires bracket) |
| | Cuboid | Diffuse reflective | 1000 mm | | Manual adjustment | Cable | 2 m | NPN | Dark-ON, Light-ON | | 1 ms | PBT | Other | 10.8 mm | 31 mm | 20 mm | Infrared light | | 12-24 V | | Photoelectric sensor, diffuse, 1 m, DC, 3-wire, NPN, 2 m cable (requires bracket) |
| | Cuboid | Diffuse reflective | 100 mm | 5 mm | Manual adjustment | Connector M8 - 4 pin | | NPN | Dark-ON, Light-ON | | 1 ms | PBT | Other | 10.8 mm | 31 mm | 20 mm | Infrared light | | 12-24 V | Wide beam | Photoelectric sensor, diffuse, 100 mm, DC, 3-wire, NPN, M8 plug-in (requires bracket) |
| | Cuboid | Diffuse reflective | 1000 mm | | Manual adjustment | Connector M8 - 4 pin | | NPN | Dark-ON, Light-ON | | 1 ms | PBT | Other | 10.8 mm | 31 mm | 20 mm | Infrared light | | 12-24 V | | Photoelectric sensor, diffuse, 1 m, DC, 3-wire, NPN, M8 plug-in (requires bracket) |
| | Cuboid | Diffuse reflective | 100 mm | 5 mm | Manual adjustment | Cable | 2 m | PNP | Dark-ON, Light-ON | | 1 ms | PBT | Other | 10.8 mm | 31 mm | 20 mm | Infrared light | | 12-24 V | Wide beam | Photoelectric sensor, diffuse, 100 mm, DC, 3-wire, PNP, 2 m cable (requires bracket) |
| | Cuboid | Diffuse reflective | 100 mm | 5 mm | Manual adjustment | Cable | 5 m | PNP | Dark-ON, Light-ON | | 1 ms | PBT | Other | 10.8 mm | 31 mm | 20 mm | Infrared light | | 12-24 V | | Photoelectric sensor, diffuse, 100 mm, DC, 3-wire, PNP, 5 m cable (requires bracket) |
| | Cuboid | | | | | | | | | | | | Other | 10.8 mm | 31 mm | 20 mm | | | | | Photoelectric sensor, Diffuse-reflective, DC, 3-wire, PNP, 2 m cable, Infrared LED, Self-diagnosis function |
| | Cuboid | Diffuse reflective | 100 mm | 5 mm | Manual adjustment | M12 Pre-wired connector | 0.3 m | PNP | Dark-ON, Light-ON | | 1 ms | PBT | Other | 10.8 mm | 31 mm | 20 mm | Infrared light | | 12-24 V | Wide beam | Photoelectric sensor, diffuse, compact square, infrared LED, 100m, PNP, L-on/D-on selectable, M12 pig-tail connector |
| | Cuboid | Diffuse reflective | 1000 mm | | Manual adjustment | Cable | 2 m | PNP | Dark-ON, Light-ON | | 1 ms | PBT | Other | 10.8 mm | 31 mm | 20 mm | Infrared light | | 12-24 V | | Photoelectric sensor, diffuse, 1 m, DC, 3-wire, PNP, 2 m cable (requires bracket) |
| | Cuboid | Diffuse reflective | 1000 mm | | Manual adjustment | Cable | 5 m | PNP | Dark-ON, Light-ON | | 1 ms | PBT | Other | 10.8 mm | 31 mm | 20 mm | Infrared light | | 12-24 V | | Photoelectric sensor, diffuse, 1m, DC, 3-wire, PNP, 5m cable (requires bracket) |
| | Cuboid | Diffuse reflective | 1000 mm | | IO-Link, Manual adjustment | Cable | 2 m | IO-Link, PNP | Dark-ON, Light-ON | COM2 (38.4 kbps) | 1 ms | PBT | Other | 10.8 mm | 31 mm | 20 mm | Infrared light | | 10-30 V | | Photoelectric sensor, diffuse, 1 m, DC, PNP, 2 m cable, IO-link , COM 2 |
| | Cuboid | Diffuse reflective | 1000 mm | | IO-Link, Manual adjustment | Cable | 2 m | IO-Link, PNP | Dark-ON, Light-ON | COM3 (230.4 kbps) | 1 ms | PBT | Other | 10.8 mm | 31 mm | 20 mm | Infrared light | | 10-30 V | | Photoelectric sensor, diffuse, 1 m, DC, PNP, 2 m cable, IO-link , COM 3 |
| | Cuboid | Diffuse reflective | 1000 mm | | Manual adjustment | M12 Pre-wired connector | 0.3 m | PNP | Dark-ON, Light-ON | | 1 ms | PBT | Other | 10.8 mm | 31 mm | 20 mm | Infrared light | | 12-24 V | | Photoelectric sensor, diffuse, 1m, DC, 3-wire, PNP, M12 pigtail (requires bracket) |
| | Cuboid | Diffuse reflective | 1000 mm | | IO-Link, Manual adjustment | M12 Pre-wired Smartclick connector | 0.3 m | IO-Link, PNP | Dark-ON, Light-ON | COM2 (38.4 kbps) | 1 ms | PBT | Other | 10.8 mm | 31 mm | 20 mm | Infrared light | | 10-30 V | | Photoelectric sensor, diffuse, 1 m, DC, PNP, M12 pigtail, IO-link , COM 2 |
| | Cuboid | Diffuse reflective | 1000 mm | | IO-Link, Manual adjustment | M12 Pre-wired Smartclick connector | 0.3 m | IO-Link, PNP | Dark-ON, Light-ON | COM3 (230.4 kbps) | 1 ms | PBT | Other | 10.8 mm | 31 mm | 20 mm | Infrared light | | 10-30 V | | Photoelectric sensor, diffuse, 1 m, DC, PNP, M12 pigtail, IO-link , COM 3 |
| | Cuboid | Diffuse reflective | 1000 mm | | Manual adjustment | M8 Pre-wired connector 4 pin | 0.3 m | PNP | Dark-ON, Light-ON | | 1 ms | PBT | Other | 10.8 mm | 31 mm | 20 mm | Infrared light | | 12-24 V | | Photoelectric sensor, diffuse, 1m, DC, 3-wire, PNP, M8 pigtail 4-pin (requires bracket) |
| | Cuboid | Diffuse reflective | 100 mm | 5 mm | Manual adjustment | Connector M8 - 4 pin | | PNP | Dark-ON, Light-ON | | 1 ms | PBT | Other | 10.8 mm | 31 mm | 20 mm | Infrared light | | 12-24 V | Wide beam | Photoelectric sensor, diffuse, 100 mm, DC, 3-wire, PNP, M8 plug-in (requires bracket) |
| | Cuboid | Diffuse reflective | 1000 mm | | IO-Link, Manual adjustment | Connector M8 - 4 pin | | IO-Link, PNP | Dark-ON, Light-ON | COM2 (38.4 kbps) | 1 ms | PBT | Other | 10.8 mm | 31 mm | 20 mm | Infrared light | | 10-30 V | | Photoelectric sensor, diffuse, 1 m, DC, PNP, M8 connector, IO-link , COM 2 |
| | Cuboid | Diffuse reflective | 1000 mm | | IO-Link, Manual adjustment | Connector M8 - 4 pin | | IO-Link, PNP | Dark-ON, Light-ON | COM3 (230.4 kbps) | 1 ms | PBT | Other | 10.8 mm | 31 mm | 20 mm | Infrared light | | 10-30 V | | Photoelectric sensor, diffuse, 1m, DC, PNP, M8 connector, IO-link , COM 3 |
| | Cuboid | Diffuse reflective | 1000 mm | | Manual adjustment | Connector M8 - 4 pin | | PNP | Dark-ON, Light-ON | | 1 ms | PBT | Other | 10.8 mm | 31 mm | 20 mm | Infrared light | | 12-24 V | | Photoelectric sensor, diffuse, 1 m, DC, 3-wire, PNP, M8 plug-in (requires bracket) |
| | Cuboid | Diffuse reflective | 90 mm | | Manual adjustment | Cable | 2 m | NPN | Dark-ON, Light-ON | | 1 ms | PBT | Other | 10.8 mm | 31 mm | 20 mm | Infrared light | 2.5 mm | 12-24 V | | Photoelectric sensor, narrow beam, diffuse, 90±30mm, DC, 3-wire, NPN, 2m cable |
| | Cuboid | Diffuse reflective | 90 mm | | Manual adjustment | Connector M8 - 4 pin | | NPN | Dark-ON, Light-ON | | 1 ms | PBT | Other | 10.8 mm | 31 mm | 20 mm | Infrared light | 2.5 mm | 12-24 V | | Photoelectric sensor, narrow beam, diffuse, 90±30 mm, DC, 3-wire, NPN, M8 plug-in |
| | Cuboid | Diffuse reflective | 90 mm | | Manual adjustment | Cable | 2 m | PNP | Dark-ON, Light-ON | | 1 ms | PBT | Other | 10.8 mm | 31 mm | 20 mm | Infrared light | 2.5 mm | 12-24 V | | Photoelectric sensor, narrow beam, diffuse, 90±30mm, DC, 3-wire, PNP, 2m cable |
| | Cuboid | Diffuse reflective | 90 mm | | IO-Link, Manual adjustment | Cable | 2 m | IO-Link, PNP | Dark-ON, Light-ON | COM2 (38.4 kbps) | 1 ms | PBT | Other | 10.8 mm | 31 mm | 20 mm | Polarity free red light | 2.5 mm | 10-30 V | Narrow beam | Photoelectric sensor, diffuse, 90 mm, narrow beam, DC, PNP, 2 m cable, IO-link , COM 2 |
| | Cuboid | Diffuse reflective | 90 mm | | IO-Link, Manual adjustment | Cable | 2 m | IO-Link, PNP | Dark-ON, Light-ON | COM3 (230.4 kbps) | 1 ms | PBT | Other | 10.8 mm | 31 mm | 20 mm | Polarity free red light | 2.5 mm | 10-30 V | Narrow beam | Photoelectric sensor, diffuse, 90 mm, narrow beam, DC, PNP, 2 m cable, IO-link , COM 3 |
| | Cuboid | Diffuse reflective | 90 mm | | IO-Link, Manual adjustment | M12 Pre-wired Smartclick connector | 0.3 m | IO-Link, PNP | Dark-ON, Light-ON | COM2 (38.4 kbps) | 1 ms | PBT | Other | 10.8 mm | 31 mm | 20 mm | Polarity free red light | 2.5 mm | 10-30 V | Narrow beam | Photoelectric sensor, diffuse, 90 mm, narrow beam, DC, PNP, M12 pigtail, IO-link , COM 2 |
| | Cuboid | Diffuse reflective | 90 mm | | IO-Link, Manual adjustment | M12 Pre-wired Smartclick connector | 0.3 m | IO-Link, PNP | Dark-ON, Light-ON | COM3 (230.4 kbps) | 1 ms | PBT | Other | 10.8 mm | 31 mm | 20 mm | Polarity free red light | 2.5 mm | 10-30 V | Narrow beam | Photoelectric sensor, diffuse, 90 mm, narrow beam, DC, PNP, M12 pigtail, IO-link , COM 3 |
| | Cuboid | Diffuse reflective | 90 mm | | IO-Link, Manual adjustment | Connector M8 - 4 pin | | IO-Link, PNP | Dark-ON, Light-ON | COM2 (38.4 kbps) | 1 ms | PBT | Other | 10.8 mm | 31 mm | 20 mm | Polarity free red light | 2.5 mm | 10-30 V | Narrow beam | Photoelectric sensor, diffuse, 90mm, narrow beam, DC, PNP, M8 connector, IO-link , COM 2 |
| | Cuboid | Diffuse reflective | 90 mm | | IO-Link, Manual adjustment | Connector M8 - 4 pin | | IO-Link, PNP | Dark-ON, Light-ON | COM3 (230.4 kbps) | 1 ms | PBT | Other | 10.8 mm | 31 mm | 20 mm | Polarity free red light | 2.5 mm | 10-30 V | Narrow beam | Photoelectric sensor, diffuse, 90mm, narrow beam, DC, PNP, M8 connector, IO-link , COM 3 |
| | Cuboid | Diffuse reflective | 90 mm | | Manual adjustment | Connector M8 - 4 pin | | PNP | Dark-ON, Light-ON | | 1 ms | PBT | Other | 10.8 mm | 31 mm | 20 mm | Infrared light | 2.5 mm | 12-24 V | | Photoelectric sensor, narrow beam, diffuse, 90±30mm, DC, 3-wire, PNP, M8 plug-in |
| | Cuboid | Background suppression | 200 mm | 20 mm | Manual adjustment | Cable | 2 m | NPN | Dark-ON, Light-ON | | 1 ms | PBT | Other | 10.8 mm | 31 mm | 20 mm | Polarity free red light | | 12-24 V | | Photoelectric sensor, diffuse background suppression, 40-200mm, DC, 3-wire, NPN, 2m cable (requires bracket) |
| | Cuboid | Background suppression | 200 mm | 20 mm | Manual adjustment | Connector M8 - 4 pin | | NPN | Dark-ON, Light-ON | | 1 ms | PBT | Other | 10.8 mm | 31 mm | 20 mm | Polarity free red light | | 12-24 V | | Photoelectric sensor, diffuse, BGS, compact square, red LED, 40-200mm, DC, 3-wire, NPN, M8 plug in (requires bracket) |
| | Cuboid | Background suppression | 80 mm | 2 mm | Manual adjustment | Connector M8 - 4 pin | | NPN | Dark-ON, Light-ON | | 1 ms | PBT | Other | 10.8 mm | 31 mm | 20 mm | Polarity free red light | | 12-24 V | | Photoelectric sensor, diffuse, BGS, compact square, red LED, 80mm, NPN, L-on/D-on selectable, M8-4pin connector |
| | Cuboid | Background suppression | 200 mm | 20 mm | Manual adjustment | Cable | 2 m | PNP | Dark-ON, Light-ON | | 1 ms | PBT | Other | 10.8 mm | 31 mm | 20 mm | Polarity free red light | | 12-24 V | | Photoelectric sensor, diffuse background suppression, 40-200 mm, DC, 3-wire, PNP, 2 m cable (requires bracket) |
| | Cuboid | Background suppression | 200 mm | 20 mm | Manual adjustment | Cable | 5 m | PNP | Dark-ON, Light-ON | | 1 ms | PBT | Other | 10.8 mm | 31 mm | 20 mm | Polarity free red light | | 12-24 V | | Photoelectric sensor, diffuse background suppression, 40-200mm, DC, 3-wire, PNP, 5m cable (requires bracket) |
| | Cuboid | Background suppression | 200 mm | 20 mm | Manual adjustment | M12 Pre-wired connector | 0.3 m | PNP | Dark-ON, Light-ON | | 1 ms | PBT | Other | 10.8 mm | 31 mm | 20 mm | Polarity free red light | | 12-24 V | | Photoelectric sensor, diffuse background suppression, 40-200mm, DC, 3-wire, PNP, M12 pigtail (requires bracket) |
| | Cuboid | Background suppression | 200 mm | 20 mm | Manual adjustment | M8 Pre-wired connector 4 pin | 0.3 m | PNP | Dark-ON, Light-ON | | 1 ms | PBT | Other | 10.8 mm | 31 mm | 20 mm | Polarity free red light | | 12-24 V | | Photoelectric sensor, diffuse background suppression, 40 to 200 mm, DC, 3-wire, PNP, M8 pigtail 4-pin (requires bracket) |
| | Cuboid | Background suppression | 80 mm | 2 mm | Manual adjustment | Cable | 2 m | PNP | Dark-ON, Light-ON | | 1 ms | PBT | Other | 10.8 mm | 31 mm | 20 mm | Polarity free red light | | 12-24 V | | Photoelectric sensor, diffuse background suppression, 2-80mm, DC, 3-wire, PNP, 2m cable (requires bracket) |
| | Cuboid | Background suppression | 200 mm | 20 mm | Manual adjustment | Connector M8 - 4 pin | | PNP | Dark-ON, Light-ON | | 1 ms | PBT | Other | 10.8 mm | 31 mm | 20 mm | Polarity free red light | | 12-24 V | | Photoelectric sensor, diffuse background suppression, 40-200mm, DC, 3-wire, PNP, M8 plug in (requires bracket) |
| | Cuboid | Background suppression | 80 mm | 2 mm | Manual adjustment | Connector M8 - 4 pin | | PNP | Dark-ON, Light-ON | | 1 ms | PBT | Other | 10.8 mm | 31 mm | 20 mm | Polarity free red light | | 12-24 V | | Photoelectric sensor, diffuse, BGS, compact square, red LED, 80m+F7390m, PNP, L-on/D-on selectable, M8 connector |
| | Cuboid | Retro-reflective | 4000 mm | 100 mm | Manual adjustment | Cable | 2 m | NPN | Dark-ON, Light-ON | | 1 ms | PBT | Other | 10.8 mm | 31 mm | 20 mm | Polarized red light | | 12-24 V | M.S.R. | Photoelectric sensor, retro-reflective, 4 m, DC, 3-wire, NPN, 2 m cable (requires reflector & bracket) |
| | Cuboid | Retro-reflective | 5000 mm | 100 mm | Manual adjustment | Cable | 2 m | NPN | Dark-ON, Light-ON | | 1 ms | PBT | Other | 10.8 mm | 31 mm | 20 mm | Infrared light | | 12-24 V | Without M.S.R. | Photoelectric sensor, retro-reflective, compact square, infrared LED, 5 m, NPN, L-on/D-on selectable, 2 m cable |
| | Cuboid | Retro-reflective | 4000 mm | 100 mm | Manual adjustment | Cable | 5 m | NPN | Dark-ON, Light-ON | | 1 ms | PBT | Other | 10.8 mm | 31 mm | 20 mm | Polarized red light | | 12-24 V | | Photoelectric sensor, retroreflective, 4m, DC, 3-wire, NPN, 5 m cable (requires reflector & bracket) |
| | Cuboid | Retro-reflective | 4000 mm | 100 mm | Manual adjustment | Cable | 5 m | NPN | Dark-ON, Light-ON | | 1 ms | PBT | Other | 10.8 mm | 31 mm | 20 mm | Polarized red light | | 12-24 V | | Photoelectric sensor, retroreflective, 4m, DC, 3-wire, NPN, 5 m cable, including reflector E39-R1 |
| | Cuboid | Retro-reflective | 4000 mm | 100 mm | Manual adjustment | Connector M8 - 4 pin | | NPN | Dark-ON, Light-ON | | 1 ms | PBT | Other | 10.8 mm | 31 mm | 20 mm | Polarized red light | | 12-24 V | Without M.S.R. | Photoelectric sensor, retro-reflective, 4 m, DC, 3-wire, NPN, M8 plug-in (requires reflector & bracket) |
| | Cuboid | Retro-reflective | 4000 mm | 100 mm | Manual adjustment | Cable | 10 m | PNP | Dark-ON, Light-ON | | 1 ms | PBT | Other | 10.8 mm | 31 mm | 20 mm | Polarized red light | | 12-24 V | | Photoelectric sensor, retroreflective, 4m, DC, 3-wire, PNP (requires reflector & bracket) |
| | Cuboid | Retro-reflective | 4000 mm | 100 mm | Manual adjustment | Cable | 2 m | PNP | Dark-ON, Light-ON | | 1 ms | PBT | Other | 10.8 mm | 31 mm | 20 mm | Polarized red light | | 12-24 V | Without M.S.R. | Photoelectric sensor, retro-reflective, 4 m, DC, 3-wire, PNP, 2 m cable (requires reflector & bracket) |
| | Cuboid | Retro-reflective | 4000 mm | 100 mm | Manual adjustment | Cable | 5 m | PNP | Dark-ON, Light-ON | | 1 ms | PBT | Other | 10.8 mm | 31 mm | 20 mm | Polarized red light | | 12-24 V | | Photoelectric sensor, retroreflective, 4m, DC, 3-wire, PNP, 5 m cable (requires reflector & bracket) |
| | Cuboid | Retro-reflective | 4000 mm | 100 mm | IO-Link, Manual adjustment | Cable | 2 m | IO-Link, PNP | Dark-ON, Light-ON | COM2 (38.4 kbps) | 1 ms | PBT | Other | 10.8 mm | 31 mm | 20 mm | Polarized red light | | 10-30 V | M.S.R. | Photoelectric sensor, retro-reflective, 4m, DC, PNP, 2 m cable, IO-link, COM 2 |
| | Cuboid | Retro-reflective | 4000 mm | 100 mm | IO-Link, Manual adjustment | Cable | 5 m | IO-Link, PNP | Dark-ON, Light-ON | COM2 (38.4 kbps) | 1 ms | PBT | Other | 10.8 mm | 31 mm | 20 mm | Polarized red light | | 10-30 V | M.S.R. | Photoelectric sensor, retro-reflective, 4m, DC, PNP, 5m cable, IO-link, COM 2 |
| | Cuboid | Retro-reflective | 4000 mm | 100 mm | IO-Link, Manual adjustment | Cable | 2 m | IO-Link, PNP | Dark-ON, Light-ON | COM3 (230.4 kbps) | 1 ms | PBT | Other | 10.8 mm | 31 mm | 20 mm | Polarized red light | | 10-30 V | M.S.R. | Photoelectric sensor, retro-reflective, 4m, DC, PNP, 2 m cable, IO-link, COM 3 |
| | Cuboid | Retro-reflective | 4000 mm | 100 mm | Manual adjustment | M12 Pre-wired connector | 0.3 m | PNP | Dark-ON, Light-ON | | 1 ms | PBT | Other | 10.8 mm | 31 mm | 20 mm | Polarized red light | | 12-24 V | M.S.R. | Photoelectric sensor, retro-reflective, 4m, DC, 3-wire, PNP, M12 pigtail (requires reflector & bracket) |
| | Cuboid | Retro-reflective | 4000 mm | 100 mm | IO-Link, Manual adjustment | M12 Pre-wired Smartclick connector | 0.3 m | IO-Link, PNP | Dark-ON, Light-ON | COM2 (38.4 kbps) | 1 ms | PBT | Other | 10.8 mm | 31 mm | 20 mm | Polarized red light | | 10-30 V | M.S.R. | Photoelectric sensor, retro-reflective, 4m, DC, PNP, M12 pigtail, IO-link, COM 2 |
| | Cuboid | Retro-reflective | 4000 mm | 100 mm | IO-Link, Manual adjustment | M12 Pre-wired Smartclick connector | 0.3 m | IO-Link, PNP | Dark-ON, Light-ON | COM3 (230.4 kbps) | 1 ms | PBT | Other | 10.8 mm | 31 mm | 20 mm | Polarized red light | | 10-30 V | M.S.R. | Photoelectric sensor, retro-reflective, 4m, DC, PNP, M12 pigtail, IO-link, COM 3 |
| | Cuboid | Retro-reflective | 4000 mm | 100 mm | Manual adjustment | M8 Pre-wired connector 4 pin | 0.3 m | PNP | Dark-ON, Light-ON | | 1 ms | PBT | Other | 10.8 mm | 31 mm | 20 mm | Polarized red light | | 12-24 V | M.S.R. | Photoelectric sensor, retro-reflective, 4m, DC, 3-wire, PNP, M8 pigtail 4-pin (requires reflector & bracket) |
| | Cuboid | Retro-reflective | 4000 mm | 100 mm | Manual adjustment | M8 Pre-wired connector 3 pin | 0.3 m | PNP | Dark-ON, Light-ON | | 1 ms | PBT | Other | 10.8 mm | 31 mm | 20 mm | Polarized red light | | 12-24 V | M.S.R. | Photoelectric sensor, retroreflective, 4m, DC, 3-wire, PNP (requires reflector & bracket) |
| | Cuboid, M3 mounting | Retro-reflective | 4000 mm | 0 mm | Manual adjustment | Connector M8 - 4 pin | | PNP | Dark-ON, Light-ON | | 1 ms | PBT | Other | 10.8 mm | 31 mm | 20 mm | Polarized red light | | 12-24 V | M.S.R. | Photoelectric sensor, retro-reflective, 4 m, DC, 3-wire, PNP, M8 plug-in, Special mounting hole 3.2 dia., Additional accessories included |
| | Cuboid | Retro-reflective | 5000 mm | 100 mm | Manual adjustment | Connector M8 - 4 pin | | PNP | Dark-ON, Light-ON | | 1 ms | PBT | Other | 10.8 mm | 31 mm | 20 mm | Infrared light | | 12-24 V | Without M.S.R. | Photoelectric sensor, retro-reflective, compact square, infrared LED, 5m, PNP, L-on/D-on selectable, M8-4pin connector |
| | Cuboid | Retro-reflective | 4000 mm | 100 mm | Manual adjustment | Connector M8 - 4 pin | | PNP | Dark-ON, Light-ON | | 1 ms | PBT | Other | 10.8 mm | 31 mm | 20 mm | Polarized red light | | 12-24 V | | Retro-reflective with M.S.R. 4m, without sensitivity adjusters, PNP, M8 plug-in 4-pins |
| | Cuboid | Retro-reflective | 4000 mm | 100 mm | IO-Link, Manual adjustment | Connector M8 - 4 pin | | IO-Link, PNP | Dark-ON, Light-ON | COM2 (38.4 kbps) | 1 ms | PBT | Other | 10.8 mm | 31 mm | 20 mm | Polarized red light | | 10-30 V | M.S.R. | Photoelectric sensor, retro-reflective, 4m, DC, PNP, M8 connector, IO-link, COM 2 |
| | Cuboid | Retro-reflective | 4000 mm | 100 mm | IO-Link, Manual adjustment | Connector M8 - 4 pin | | IO-Link, PNP | Dark-ON, Light-ON | COM3 (230.4 kbps) | 1 ms | PBT | Other | 10.8 mm | 31 mm | 20 mm | Polarized red light | | 10-30 V | M.S.R. | Photoelectric sensor, retro-reflective, 4m, DC, PNP, M8 connector, IO-link, COM 3 |
| | Cuboid | Retro-reflective | 4000 mm | 100 mm | Manual adjustment | Connector M8 - 4 pin | | PNP | Dark-ON, Light-ON | | 1 ms | PBT | Other | 10.8 mm | 31 mm | 20 mm | Polarized red light | | 12-24 V | M.S.R. | Photoelectric sensor, retro-reflective, 4 m, DC, 3-wire, PNP, M8 plug-in (requires reflector & bracket) |
| | Cuboid | Through-beam | 15000 mm | | Manual adjustment | Cable | 2 m | NPN | Dark-ON, Light-ON | | 1 ms | PBT | Other | 10.8 mm | 31 mm | 20 mm | Infrared light | | 12-24 V | | Photoelectric sensor, through-beam, 15 m, DC, 3-wire, NPN, 2 m cable (requires 2 brackets) |
| | Cuboid | Through-beam | 10000 mm | | Manual adjustment | Cable | 2 m | NPN | Dark-ON, Light-ON | | 1 ms | PBT | Other | 10.8 mm | 31 mm | 20 mm | Polarity free red light | | 12-24 V | | Photoelectric sensor, through-beam, 10 m, DC, 3-wire, NPN, 2 m cable (requires 2 brackets) |
| | Cuboid | Through-beam | 30000 mm | | Manual adjustment | Cable | 2 m | NPN | Dark-ON, Light-ON | | 2 ms | PBT | Other | 10.8 mm | 31 mm | 20 mm | Infrared light | | 12-24 V | | Photoelectric sensor, through-beam, 30 m, DC, 3-wire, NPN, 2 m cable (requires 2 brackets) |
| | Cuboid | Through-beam | 10000 mm | | Manual adjustment | Connector M8 - 4 pin | | NPN | Dark-ON, Light-ON | | 1 ms | PBT | Other | 10.8 mm | 31 mm | 20 mm | Polarity free red light | | 12-24 V | | Photoelectric sensor, through-beam, 10 m, DC, 3-wire, NPN, M8 plug-in (requires 2 brackets) |
| | Cuboid | Through-beam | 15000 mm | | Manual adjustment | Connector M8 - 4 pin | | NPN | Dark-ON, Light-ON | | 1 ms | PBT | Other | 10.8 mm | 31 mm | 20 mm | Infrared light | | 12-24 V | | Photoelectric sensor, through-beam, 15 m, DC, 3-wire, NPN, M8 plug-in (requires 2 brackets) |
| | Cuboid | Through-beam | 15000 mm | | Manual adjustment | Cable | 2 m | PNP | Dark-ON, Light-ON | | 1 ms | PBT | Other | 10.8 mm | 31 mm | 20 mm | Infrared light | | 12-24 V | | Photoelectric sensor, through-beam, 15 m, DC, 3-wire, PNP, 2 m cable (requires 2 brackets) |
| | Cuboid | Through-beam | 15000 mm | | Manual adjustment | Cable | 5 m | PNP | Dark-ON, Light-ON | | 1 ms | PBT | Other | 10.8 mm | 31 mm | 20 mm | Infrared light | | 12-24 V | | Photoelectric sensor, through-beam, 15 m, DC, 3-wire, PNP, 5 m cable (requires 2 brackets) |
| | Cuboid | Through-beam | 10000 mm | | Manual adjustment | Cable | 2 m | PNP | Dark-ON, Light-ON | | 1 ms | PBT | Other | 10.8 mm | 31 mm | 20 mm | Polarity free red light | | 12-24 V | | Photoelectric sensor, through-beam, 10 m, DC, 3-wire, PNP, 2 m cable (requires 2 brackets) |
| | Cuboid | Through-beam | 10000 mm | | Manual adjustment | Cable | 6 m | PNP | Dark-ON, Light-ON | | 1 ms | PBT | Other | 10.8 mm | 31 mm | 20 mm | Polarity free red light | | 12-24 V | | Photoelectric sensor, through-beam, 10 m, DC, 3-wire, PNP, 6 m cable (requires 2 brackets) |
| | Cuboid | Through-beam | 10000 mm | | Manual adjustment | Cable | 2 m | PNP | Dark-ON, Light-ON | | 1 ms | PBT | Other | 10.8 mm | 31 mm | 20 mm | Polarity free red light | | 12-24 V | | Photoelectric sensor, through-beam receiver, 10 m, DC, 3-wire, PNP, 2 m cable (requires 2 brackets) |
| | Cuboid | Through-beam | 10000 mm | | Manual adjustment | Cable | 2 m | PNP | Dark-ON, Light-ON | | 1 ms | PBT | Other | 10.8 mm | 31 mm | 20 mm | Polarity free red light | | 12-24 V | | Photoelectric sensor, through-beam emitter, 10 m, DC, 3-wire, PNP, 2 m cable (requires 2 brackets) |
| | Cuboid | Through-beam | 10000 mm | | Manual adjustment | M12 Pre-wired connector | 0.3 m | PNP | Dark-ON, Light-ON | | 1 ms | PBT | Other | 10.8 mm | 31 mm | 20 mm | Polarity free red light | | 12-24 V | | Photoelectric sensor, through-beam, 10 m, DC, 3-wire, PNP, M12 cable end connector, 0.3 m cable |
| | Cuboid, M3 mounting | Through-beam | 15000 mm | 0 mm | Fixed | M8 Pre-wired connector 4 pin | | PNP | Dark-ON | | 1 ms | PBT | Other | 10.8 mm | 31 mm | 20 mm | | | 12-24 V | | Photoelectric sensor, through-beam receiver, 15 m, DC, 3-wire, PNP, Dark-ON, without adjuster, M8 4-pin connector |
| | Cuboid, M3 mounting | Through-beam | 15000 mm | 0 mm | Fixed | M8 Pre-wired connector 4 pin | | PNP | Dark-ON, Light-ON | | 1 ms | PBT | Other | 10.8 mm | 31 mm | 20 mm | | | 12-24 V | | Photoelectric sensor, through-beam emitter, 15 m, DC, 3-wire, PNP, M8 4-pin connector |
| | Cuboid | Through-beam | 15000 mm | | Manual adjustment | Cable | 2 m | PNP | Dark-ON, Light-ON | | 1 ms | PBT | Other | 10.8 mm | 31 mm | 20 mm | Infrared light | | 12-24 V | | Photoelectric sensor, through-beam receiver, 15 m, DC, 3-wire, PNP, 2 m cable (requires bracket) |
| | Cuboid | Through-beam | 15000 mm | | Manual adjustment | Cable | 5 m | PNP | Dark-ON, Light-ON | | 1 ms | PBT | Other | 10.8 mm | 31 mm | 20 mm | Infrared light | | 12-24 V | | Photoelectric sensor, through-beam receiver, 15 m, DC, 3-wire, PNP, 5 m cable (requires bracket) |
| | Cuboid | Through-beam | 15000 mm | | Manual adjustment | M12 Pre-wired connector | 0.3 m | PNP | Dark-ON, Light-ON | | 1 ms | PBT | Other | 10.8 mm | 31 mm | 20 mm | Infrared light | | 12-24 V | | Photoelectric sensor, through-beam receiver, 15 m, DC, 3-wire, PNP, 0.3 m cable with M12 connector incl. dust cap |
| | Cuboid | Through-beam | 15000 mm | | IO-Link, Manual adjustment | Cable | 2 m | IO-Link, PNP | Dark-ON, Light-ON | COM2 (38.4 kbps) | 1 ms | PBT | Other | 10.8 mm | 31 mm | 20 mm | Infrared light | | 10-30 V | | Photoelectric sensor, through-beam, 15 m, DC, PNP, 2 m cable, IO-link, COM 2 |
| | Cuboid | Through-beam | 15000 mm | | IO-Link, Manual adjustment | Cable | 2 m | IO-Link, PNP | Dark-ON, Light-ON | COM3 (230.4 kbps) | 1 ms | PBT | Other | 10.8 mm | 31 mm | 20 mm | Infrared light | | 10-30 V | | Photoelectric sensor, through-beam, 15 m, DC, PNP, 2 m cable, IO-link, COM 3 |
| | Cuboid | Through-beam | 15000 mm | | Manual adjustment | Cable | 2 m | PNP | Dark-ON, Light-ON | | 1 ms | PBT | Other | 10.8 mm | 31 mm | 20 mm | Infrared light | | 12-24 V | | Photoelectric sensor, through-beam, 15 m, 3-wire, PNP, 2 m cable, oil resistant |
| | Cuboid | Through-beam | 15000 mm | | Manual adjustment | Cable | 2 m | PNP | Dark-ON, Light-ON | | 1 ms | PBT | Other | 10.8 mm | 31 mm | 20 mm | Infrared light | | 12-24 V | | Photoelectric sensor, through-beam emitter, 15 m, DC, 3-wire, 2 m cable (requires bracket) |
| | Cuboid | Through-beam | 15000 mm | | Manual adjustment | Cable | 5 m | PNP | Dark-ON, Light-ON | | 1 ms | PBT | Other | 10.8 mm | 31 mm | 20 mm | Infrared light | | 12-24 V | | Photoelectric sensor, through-beam emitter, 15 m, DC, 3-wire, 5 m cable (requires bracket) |
| | Cuboid | Through-beam | 15000 mm | | Manual adjustment | M12 Pre-wired connector | 0.3 m | PNP | Dark-ON, Light-ON | | 1 ms | PBT | Other | 10.8 mm | 31 mm | 20 mm | Infrared light | | 12-24 V | | Photoelectric sensor, through-beam, Sn=15 m, PNP, plastic, red LED, 0.3 m PVC cable with M12 4-pin |
| | Cuboid | Through-beam | 15000 mm | | Manual adjustment | M12 Pre-wired connector | 0.3 m | PNP | Dark-ON, Light-ON | | 1 ms | PBT | Other | 10.8 mm | 31 mm | 20 mm | Infrared light | | 12-24 V | | Photoelectric sensor, through-beam, 15 m, DC, 3-wire, PNP, 0.3 m cable with M12 connector incl. dust cap |
| | Cuboid | Through-beam | 15000 mm | | IO-Link, Manual adjustment | M12 Pre-wired Smartclick connector | 0.3 m | IO-Link, PNP | Dark-ON, Light-ON | COM2 (38.4 kbps) | 1 ms | PBT | Other | 10.8 mm | 31 mm | 20 mm | Infrared light | | 10-30 V | | Photoelectric sensor, through-beam, 15 m, DC, PNP, M12 pigtail, IO-link, COM 2 |
| | Cuboid | Through-beam | 15000 mm | | IO-Link, Manual adjustment | M12 Pre-wired Smartclick connector | 0.3 m | IO-Link, PNP | Dark-ON, Light-ON | COM3 (230.4 kbps) | 1 ms | PBT | Other | 10.8 mm | 31 mm | 20 mm | Infrared light | | 10-30 V | | Photoelectric sensor, through-beam, 15 m, DC, PNP, M12 pigtail, IO-link, COM 3 |
| | Cuboid | Through-beam | 15000 mm | | Manual adjustment | M8 Pre-wired connector 4 pin | 0.3 m | PNP | Dark-ON, Light-ON | | 1 ms | PBT | Other | 10.8 mm | 31 mm | 20 mm | Infrared light | | 12-24 V | | Photoelectric sensor, through-beam, Sn=15 m, PNP, plastic, red LED, 0.3 m PVC cable with M8 4-pin |
| | Cuboid | Through-beam | 30000 mm | | Manual adjustment | Cable | 2 m | PNP | Dark-ON, Light-ON | | 2 ms | PBT | Other | 10.8 mm | 31 mm | 20 mm | Infrared light | | 12-24 V | | Photoelectric sensor, through-beam, 30 m, DC, 3-wire, PNP, 2 m cable (requires 2 brackets) |
| | Cuboid | Through-beam | 10000 mm | | Manual adjustment | Connector M8 - 4 pin | | PNP | Dark-ON, Light-ON | | 1 ms | PBT | Other | 10.8 mm | 31 mm | 20 mm | Polarity free red light | | 12-24 V | | Photoelectric sensor, through-beam receiver, 10 m, DC, 3-wire, PNP, M8 plug-in (requires bracket) |
| | Cuboid | Through-beam | 10000 mm | | Manual adjustment | Connector M8 - 4 pin | | PNP | Dark-ON, Light-ON | | 1 ms | PBT | Other | 10.8 mm | 31 mm | 20 mm | Polarity free red light | | 12-24 V | | Photoelectric sensor, through-beam emitter, 10m, DC, 3-wire, PNP, M8 plug-in (requires bracket) |
| | Cuboid | Through-beam | 10000 mm | | Manual adjustment | Connector M8 - 4 pin | | PNP | Dark-ON, Light-ON | | 1 ms | PBT | Other | 10.8 mm | 31 mm | 20 mm | Polarity free red light | | 12-24 V | | Photoelectric sensor, through-beam, 10 m, DC, 3-wire, PNP, M8 plug-in (requires 2 brackets) |
| | Cuboid | Through-beam | 15000 mm | | Manual adjustment | Connector M8 - 4 pin | | PNP | Dark-ON, Light-ON | | 1 ms | PBT | Other | 10.8 mm | 31 mm | 20 mm | Infrared light | | 12-24 V | | Photoelectric sensor, through-beam receiver, 15 m, DC, 3-wire, PNP, M8 plug-in (requires bracket) |
| | Cuboid | Through-beam | 15000 mm | | IO-Link, Manual adjustment | Connector M8 - 4 pin | | IO-Link, PNP | Dark-ON, Light-ON | COM2 (38.4 kbps) | 1 ms | PBT | Other | 10.8 mm | 31 mm | 20 mm | Infrared light | | 10-30 V | | Photoelectric sensor, through-beam, 15 m, DC, PNP, M8 connector, IO-link, COM 2 |
| | Cuboid | Through-beam | 15000 mm | | IO-Link, Manual adjustment | Connector M8 - 4 pin | | IO-Link, PNP | Dark-ON, Light-ON | COM3 (230.4 kbps) | 1 ms | PBT | Other | 10.8 mm | 31 mm | 20 mm | Infrared light | | 10-30 V | | Photoelectric sensor, through-beam, 15m, DC, PNP, M8 connector, IO-link, COM 3 |
| | Cuboid | Through-beam | 15000 mm | | Manual adjustment | Connector M8 - 4 pin | | PNP | Dark-ON, Light-ON | | 1 ms | PBT | Other | 10.8 mm | 31 mm | 20 mm | Infrared light | | 12-24 V | | Photoelectric sensor, through-beam emitter, 15 m, DC, 3-wire, PNP, M8 plug-in (requires bracket) |
| | Cuboid | Through-beam | 15000 mm | | Manual adjustment | Connector M8 - 4 pin | | PNP | Dark-ON, Light-ON | | 1 ms | PBT | Other | 10.8 mm | 31 mm | 20 mm | Infrared light | | 12-24 V | | Photoelectric sensor, through-beam, 15 m, DC, 3-wire, PNP, M8 plug-in (requires 2 brackets) |
| | Cuboid | Through-beam | 30000 mm | | Manual adjustment | Connector M8 - 4 pin | | PNP | Dark-ON, Light-ON | | 2 ms | PBT | Other | 10.8 mm | 31 mm | 20 mm | Infrared light | | 12-24 V | | Photoelectric sensor, through-beam, 30 m, DC, 3-wire, PNP, M8 plug-in (requires 2 brackets) |
Сравнение продуктов
Показать еще продуктов
Аксессуары
Reflectors for retro-reflective photoelectric sensors
 

 

 

 

 

 

 

 

Recommended for fine beam coaxial models (E3NC-LH03,
E3S-DB, E3T-SR4)

 

 

 

 

Round shape with centered mounting hole for simple screw mounting
Note: the ambient operating temperature is -25°C to 55°C unless otherwise specified
 

 

 

 

 

 

 

 

 

 

 

 

 

Recommended for fine beam and
laser sensors (E3NC-LH03, E3Z-LR, E3S-DB_2)

 
Note: Note: the ambient operating temperature is -25°C to 55°C unless otherwise specified
Mounting brackets
E39/Y92E-B
Accessories
Mounting brackets
| | | |
| --- | --- | --- |
|   | Quick access - snap fix for cylindrical sensors; sizes M8, M12, M18, M30 | |
|   | | |
|   | | E39-L1041 |
|   | | E39-L441 |
|   | | E39-L1421 |
|   | | E39-L981 |
|   | | |
|   | | |
---
Как мы можем помочь вам?
Если вы хотите задать вопрос или узнать информацию о ценах, свяжитесь с нами или отправьте запрос.
Особенности
One mounting
Ambient light immunity
It is never possible to totally control the environmental conditions on large installations such as that in material handling or logistics. Reliable sensing is key to ensuring the non-stop operation of these systems. Ambient light can cause conventional sensors to false trigger. Omron's pulse synchronisation and light wavelength filters ensure ambient light never causes errors in detection.
EMC noise immunity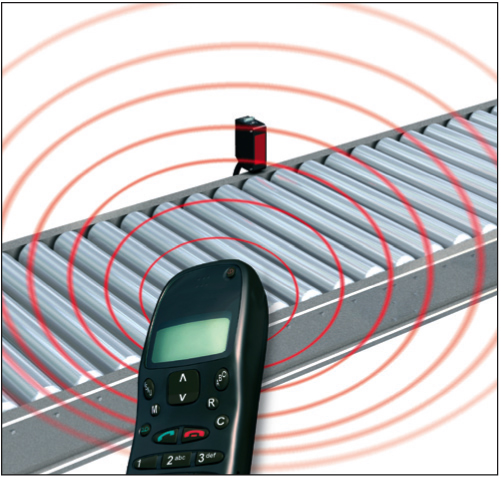 High electromagnetic noise immunity
IP69k
The IP69k test according to DIN 40 050 part 9 is intended to simulate high pressure / steam cleaning. During the test 14-16 l/min water at 80ºC is sprayed onto the sensor from different angles with 8000-10000 kPa. The sensor may not suffer any damaging effects from high pressure water in appearance and functionality.